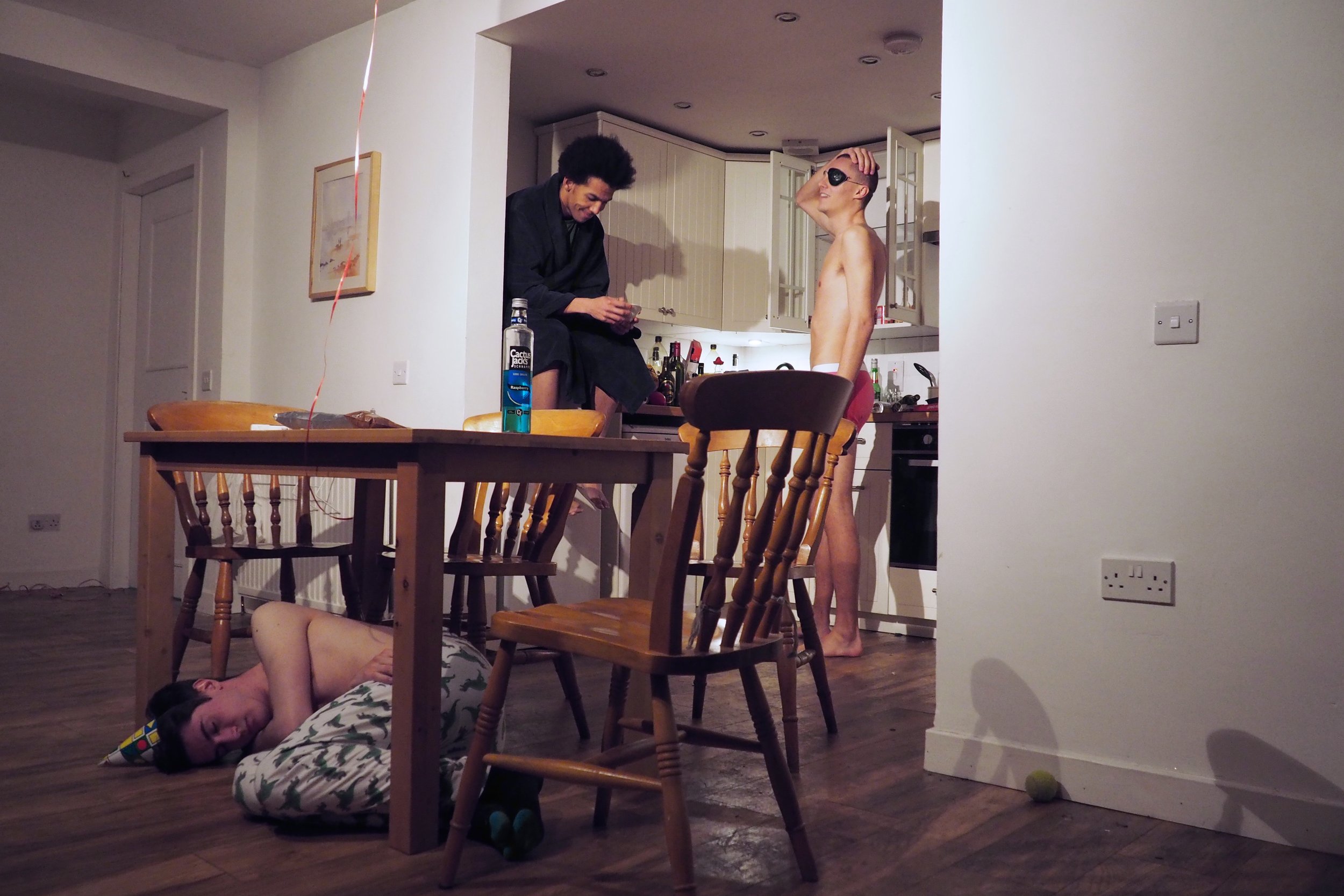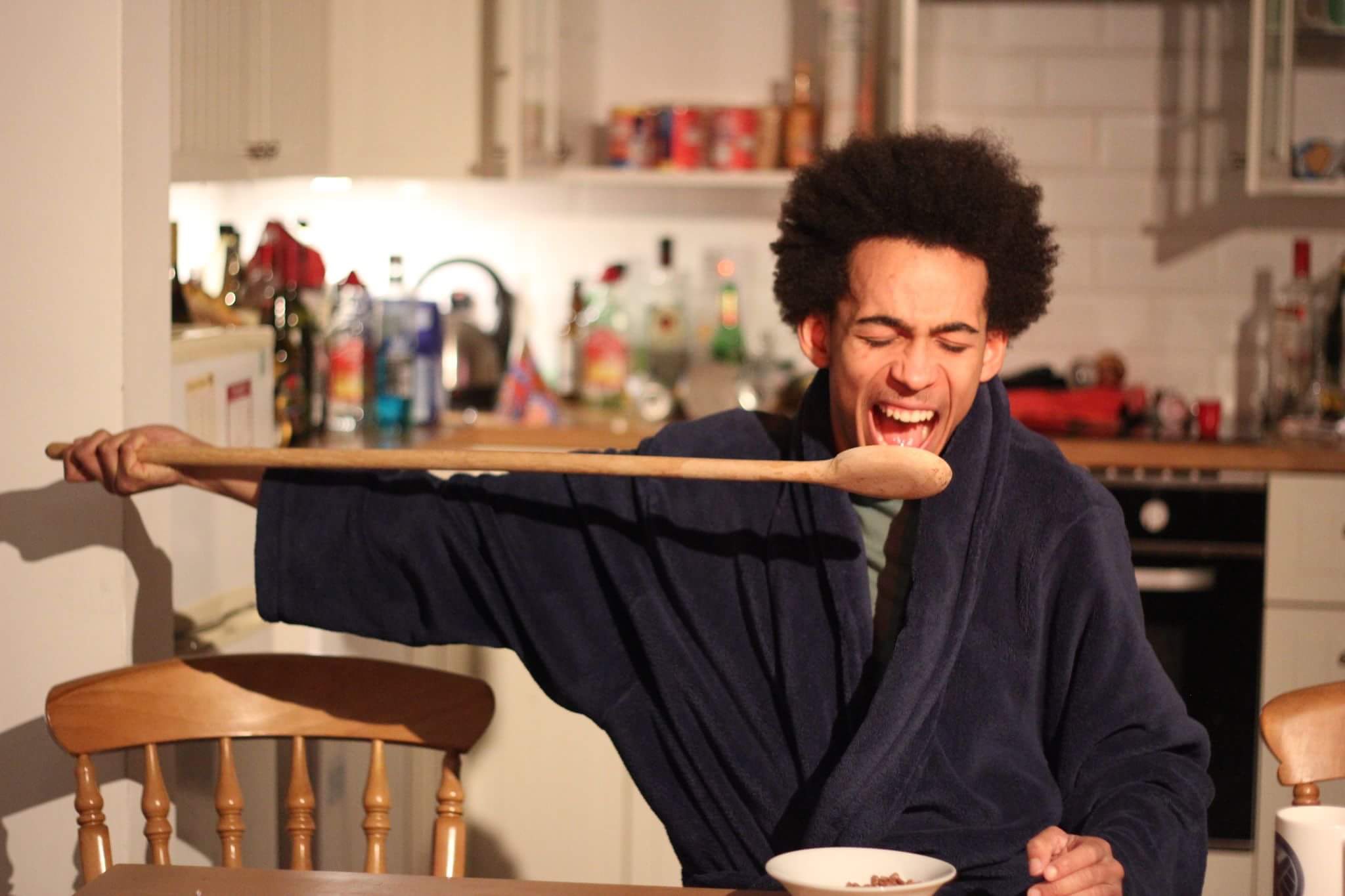 In this touching play, Ella Hickson explores the effects of contemporary British Society on a group of students in Edinburgh. Suicide and betrayal are washed down with a heady mix of vodka, dancing and hard drugs as these friends face graduation and the beginning of their futures. The performances took place on the 28th & 29th November in a secret location.
Crew
Director: Ryan Hay
Producer: Danielle Donnally
Stage Manager: Krisztina Pakozdy
Technician: Michael Sheffield
DJ: Andrew Devine
Costumes: Lauren Arkoosh
Publicity: Annabel Ekelund
Graphics: Duncan Swan
Videographer: James Montgomery
Cast
Benny: Benji Osugo
Cam: Duncan Swan
Timp: Hamish Rea
Mack: Jon White
Laura: Rachel Brown
Sophie: Caitlin Morris
Ella Hickson has a gift for Naturalistic dialogue. The realistic, youthful language of this play smacks of verbatim, and we really felt that the party culture and mental illness that form the subject of the play were issues that really needed to be discussed. The play is a moving and acerbic snapshot of student life across the UK, and we really wanted to emphasise the relevance of this material.

For this reason, we chose to stage the play in a student flat. The location was texted to ticket-holders on the morning of the performance, and audience were greeted with live DJ sets and complimentary shots in the flat's kitchen, where the play subsequently began. What came out of the setting and the production was an incredibly real feeling of a story that could very easily be happening all around us.